---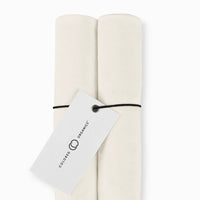 2 pack. Sustainably and ethically produced of 100% organic cotton.
Burp Cloths are the ultimate essential for parents, made of the softest organic cotton, that's not only breathable, but durable too. This absorbent pair of burp cloths help with messes in no time, and are made in adorable prints, combining cuteness with everyday needs! Made of certified organic cotton.
Made by Colored Organics of Minneapolis, Minnesota.
From Colored Organics: "Every purchase helps a child in need. We partner with reputable organizations globally and domestically to accomplish this. Whether it is helping abandoned children in India or working with our local children's hospital, we believe that with your continued support we can continue to make a difference."