---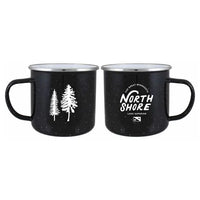 From Northern Glasses:
Bringing one of our favorite places the world into your home.
- 16.9 oz. Enamel campfire mug Northern glasses offers glassware, mugs, and gifts printed with bold designs for every occasion and style. And the most beautiful thing of it all? 7% of glassware sales are donated to bring safe + clean water to developing nations.